Read more post from the author at http://jamestaiwo.com/
Victims need neighbors, not superheroes.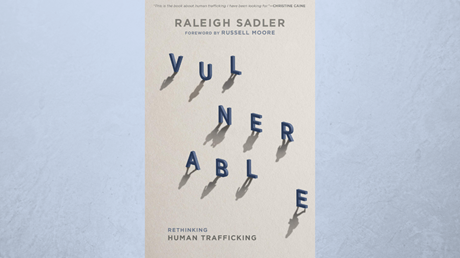 Ed: Why is it so crucial that we start this journey with the word 'vulnerable'? How does that change our perspective and understanding of the problem of human trafficking?
Raleigh: Upon hearing about the enormity of the problem, our first inclination is to go into hero mode. Taking the mantle of a Christian vigilante, we begin to think about ways that we can rescue people from the clutches of traffickers.
But this is neither a realistic nor a helpful assumption. To put it simply, we don't need to be superheroes to fight human trafficking; we need to be neighbors. Traffickers prey on vulnerable populations.
When we approach those most vulnerable around us as fellow sufferers, we will find ourselves face-to-face with modern day slavery. It's through our perceived weaknesses that we are best positioned to fight human trafficking.
Ed: Define what you mean by the term 'human trafficking'?
Raleigh: Simply put, human trafficking is the exploitation of vulnerability for commercial gain.
Ed: What has shocked you the most about leading this endeavor to end human trafficking?
Raleigh: The most shocking realization that I have come to understand is that anyone can address human trafficking—but it's not in the way that we would expect. It's not through our strength that we can best meet the needs of those around us. It's through our shared vulnerability. It's a bridge of sorts linking us to those in our community with whom we may struggle to find commonalities.
Ed: How have some of our attempts to stop human trafficking ignored the imperative of being vulnerable? How can these attempts do more harm than good?
Raleigh: We seem to prefer 'quick fixes' to long-term developmental …